Sunday, September 18, 2011
I am really enjoying this book. It's going to be an awesome resource!
Gratia et Certamen: The Relationship Between Grace and Free Will in the Discussion of Augustine with the So-Called Semipelagians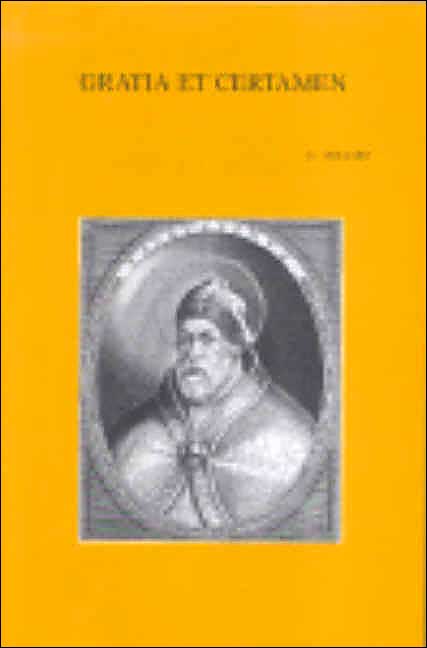 As seen from
Amazon.com
"Product Description
The issues involved in the discussion between the monks of Hadrumetum/Marseille and Augustine range from questions of initium fidei and naturae bonum, to the understanding of predestination. The monks' reaction to Augustine's doctrine of absolute sovereign grace must be seen as a plea in favour of a harmonizing approach, where human commitment is also envisaged as playing, at times, a primary role. In the light of a dialogical synergism, of a unitarian and cosmic view of God's oeconomia salutis, and relying on a strong ascetic framework, the monks biggest fear was that the implications of Augustine's predestinarian view would jeopardise the importance of the struggle for perfection, the meaning of God's universal salvific will, of Christ's redeeming action, and finally of the Church. The different theological traditions to which Augustine and the monks appealed play also a significant role, as do the specific social and religious context in which they respectively moved."
.
FUNDAMENTAL LINKS
POPULAR POSTS
Just started to get into it: Handbook of Patristic Exegesis: The Bible in Ancient Christianity Something I thought was interesting...

Eventhough the Council of Carthage was a local North African Council it became Universal when the decrees were added to the 6th ecumenical ...

From the book  Mary and the Fathers of the Church: The Blessed Virgin Mary in Patristic Thought by Luigi Gambero Mary's Role in th...

From the book The Person in the Orthodox Tradition by Metropolitan of Nafpaktos Hierotheos, and translated by Esther Williams "&q...

Since the rise of Protestantism, there has been a debate on the veneration of the Virgin Mary. Orthodox Christians argue that since Mary is ...

TOPICS

THUS SAITH THE LORD

MONTHLY ARCHIVE

About Me