Sunday, September 18, 2011
I am really enjoying this book. It's going to be an awesome resource!
Gratia et Certamen: The Relationship Between Grace and Free Will in the Discussion of Augustine with the So-Called Semipelagians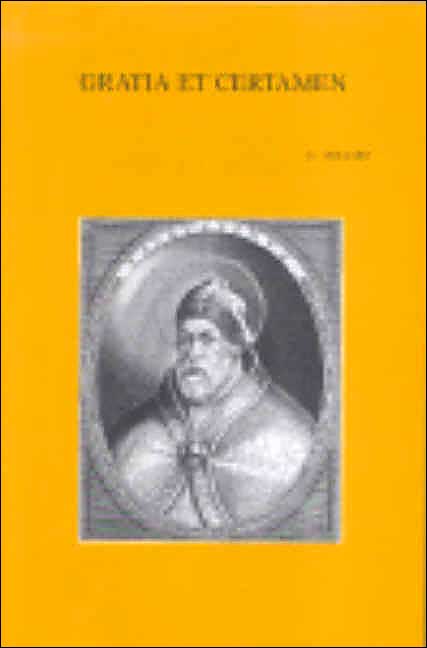 As seen from
Amazon.com
"Product Description
The issues involved in the discussion between the monks of Hadrumetum/Marseille and Augustine range from questions of initium fidei and naturae bonum, to the understanding of predestination. The monks' reaction to Augustine's doctrine of absolute sovereign grace must be seen as a plea in favour of a harmonizing approach, where human commitment is also envisaged as playing, at times, a primary role. In the light of a dialogical synergism, of a unitarian and cosmic view of God's oeconomia salutis, and relying on a strong ascetic framework, the monks biggest fear was that the implications of Augustine's predestinarian view would jeopardise the importance of the struggle for perfection, the meaning of God's universal salvific will, of Christ's redeeming action, and finally of the Church. The different theological traditions to which Augustine and the monks appealed play also a significant role, as do the specific social and religious context in which they respectively moved."
.
FUNDAMENTAL LINKS
POPULAR POSTS
Eventhough the Council of Carthage was a local North African Council it became Universal when the decrees were added to the 6th ecumenical ...

Most of these quotes are about the book of Wisdom. One or two are about Sirach or one of the other D.C.'s. When one reads the works of ...

Before I begin, I want to note that Tertullian is not a Church Father. There's no doubt that he was a genius and produced some great w...

"All have sinned, all come short of the glory of God, but they are justified for nothing by His grace through the ransom provided in Ch...

1 Peter 2:5 Ye also, as lively stones, are built up a spiritual house, an holy priesthood, to offer up spiritual sacrifices, acceptable to ...

TOPICS

THUS SAITH THE LORD

MONTHLY ARCHIVE

About Me